Shop our Company C collection for a rug of vibrant color and inviting charm.
Color and design are at the heart of each Company C rug. A collection specialized in color and design in home decor-Company C rugs are diverse, stylish and original.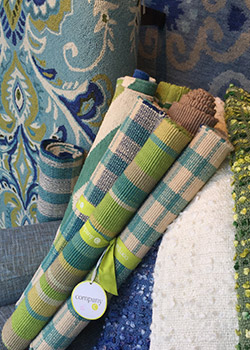 Recognized for bold, saturated colors and striking patterns, Company C rugs will bring joy to any room. Knots & Weaves invites you to have fun when it comes to color and design. Shop our Company C collection to find a piece that fills your space with color and optimism.
Store Hours: Monday - Friday 10am-5:30pm | Saturday 10am - 5pm | Sunday 12pm - 4pm