Shop fine Stanton floor coverings for elegant and distinctive style.
Discover an elegant and extensive collection of carpets and custom rugs from Stanton. Style your room with a piece that is extraordinary from one of the nation's leading suppliers of decorative, high quality branded carpet and custom rugs.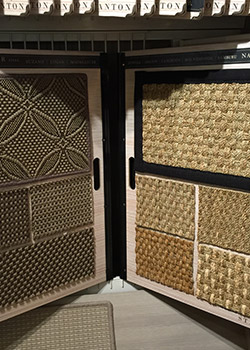 The Stanton Collection, brought to you by Knots & Weaves, is an impressive and broad collection of high style broadloom; from all natural wools, to gorgeous Wiltons, to lush loop pile patterns and wonderfully textured cut pile wool.
Store Hours: Monday - Friday 10am-5:30pm | Saturday 10am - 5pm | Sunday 12pm - 4pm