Explore our expansive handwoven rug collection, produced by extraordinary artisans from around the world.
Discover beauty in detail and craftsmanship from around the world, from traditional to contemporary handwoven styles. Shop our cultivated handwoven collection to find a truly unique piece. No two are alike.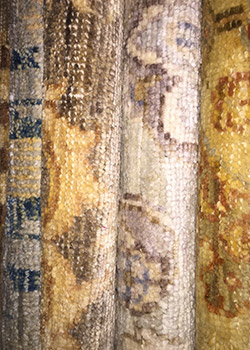 Rug making is an ancient tradition that dates back at least 3,000 years, and the designations "hand-woven" and "handmade" are specifically reserved for rugs that are made entirely by the hands of skilled artisans. Purchasing a handwoven rug is akin to acquiring a fine piece of art. Our collection of first-grade, hand-spun, unadulterated wools or silks is sure to inspire those with an eye for beauty and tradition.
Store Hours: Monday - Friday 10am-5:30pm | Saturday 10am - 5pm | Sunday 12pm - 4pm