Fall in love with the character and style of our antique rug collection.
View our extraordinary antique rug collection, hand curated by the experts at Knots & Weaves, and fall in love with a piece of art with a unique story of its own.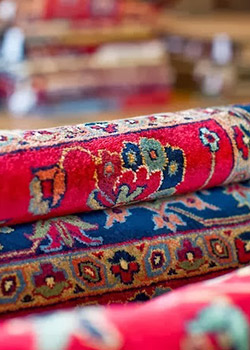 The pieces of the past can have a transformative design effect in the present. Each of our antique rugs has a timeless quality and is capable of bringing balance and harmony to any room. Our genuine antique rugs and carpets possess great artistic individuality and uncompromising craftsmanship. Visit the store to explore the various styles of antique and vintage rugs in our collection.
Store Hours: Monday - Friday 10am-5:30pm | Saturday 10am - 5pm | Sunday 12pm - 4pm